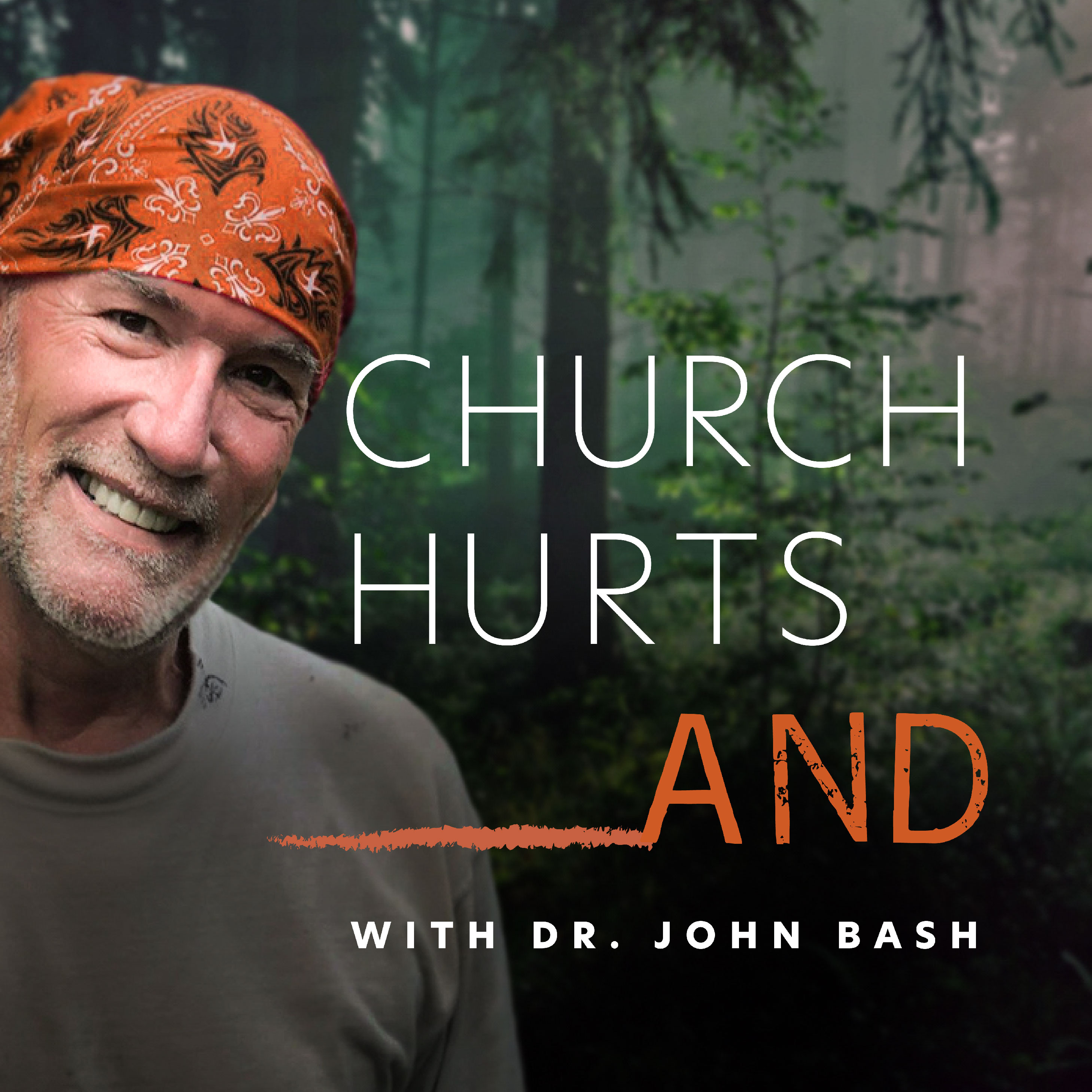 Witnessed hypocrisy in the church and decided it was time to move on? Welcome to Church Hurts And: The Good, the Bad & The Ugly about Church, Religion and Spirituality with a dash of recovery thrown in. If you've ever had questions about the church, maybe a bit jaded in your attitudes toward religion, you've come to right place.
Episodes
Tuesday Jun 08, 2021
Tuesday Jun 08, 2021
If you benefit from this radio show/podcast and would like to support the ongoing efforts of this ministry, you can do so by visiting https://churchhurtsand.org.  Donations are tax-deductible, needed, and appreciated more than you know.
Have you ever heard of Romantic Theology? Sounds good, doesn't it? Let's find out more with Dr. Michael J. Christensen.
After becoming a Christian at the age of 13, I developed some habits and behaviors which could have been considered prudish, ironically quite contrary to my generally outgoing personality. Not committing adultery or fornication before marriage became my obsession for over a decade, carefully studying the meaning of the word, along with fornication, the way other teens might have devoured those certain National Geographics or hard to come by Playboys. How was a Christian adolescent survive a normal increase in testosterone which felt more like an abnormal bomb going off in my body?
"Be careful of those things which could naturally lead to inappropriate sexual intimacy in your relationships with girls," I heard from Rev. Bob Letzinger during a mid-winter conference at First Presbyterian Church in downtown Pittsburgh. Amazingly he confessed to having a climax the first time he ever held hands with a girl. His talk was famous, and we knew it was coming, but did he really say that? And he kept going, warning about the hugs which lasted too long, the times alone without accountability, the dates which lasted too late into the night.
As if all of that wasn't enough, my very best friend sitting next to me (who currently holds a very prestigious position as a professor of theology at a premier evangelical seminary) looked over at me and noticed the mark on my neck. He looked like he had seen a snake as his face turned red and his hands started to shake. Quietly and accusingly he pointed at it, trying not to be obvious as the speaker continued, "That's a hickey," he said with wide eyes.
I hadn't known about hickeys until the previous evening with my long-term high school girlfriend, Kathy. You remember those days, your first love, the power of attraction, the depth of longing. Could that tell us anything about God and the Church?
Let's ask Dr. Michael J. Christensen. professor of theology at Northwind Seminary.
For more about Michael Christensen, visit https://www.northwindseminary.org.