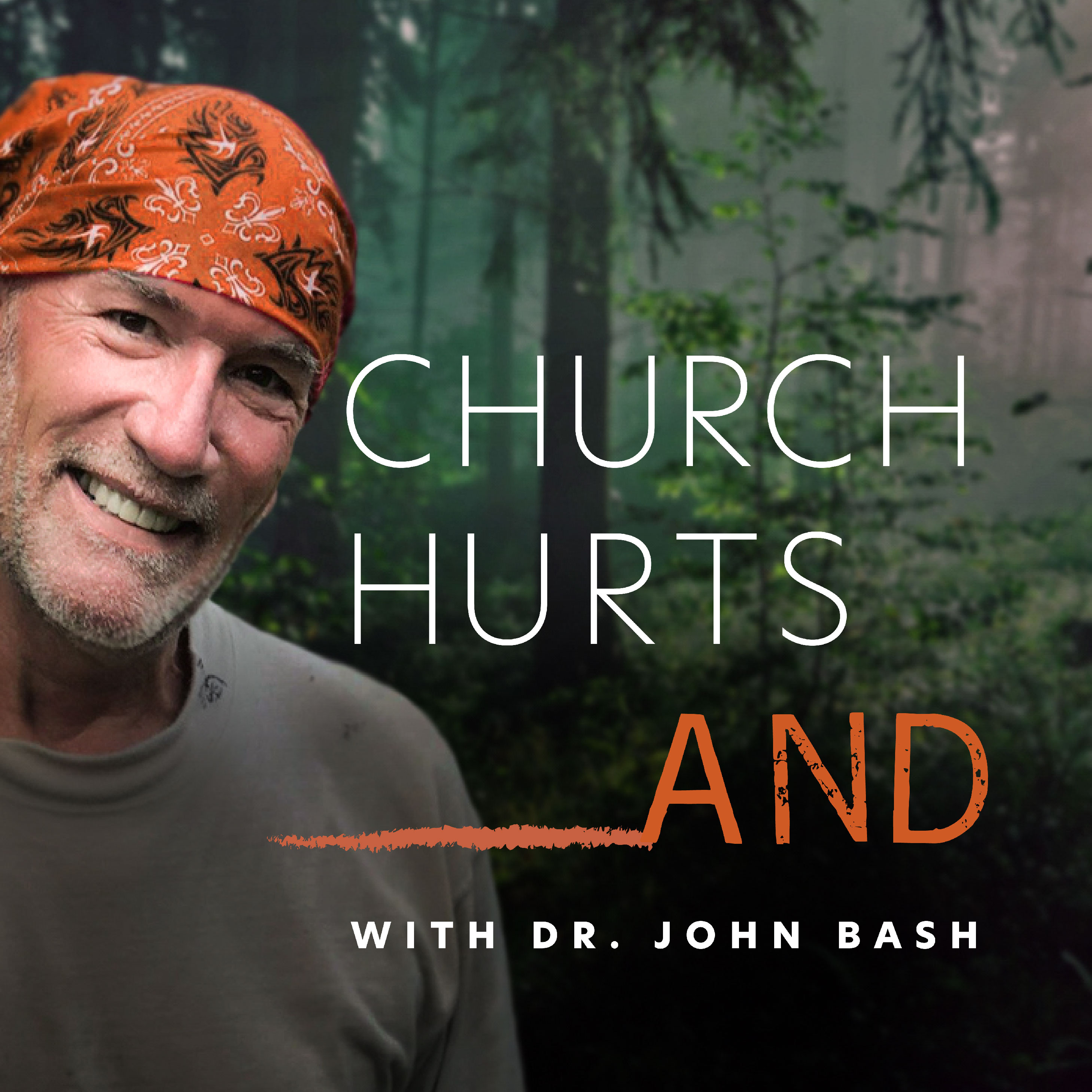 Witnessed hypocrisy in the church and decided it was time to move on? Welcome to Church Hurts And: The Good, the Bad & The Ugly about Church, Religion and Spirituality with a dash of recovery thrown in. If you've ever had questions about the church, maybe a bit jaded in your attitudes toward religion, you've come to right place.
Episodes
Monday May 31, 2021
Monday May 31, 2021
If you are a jazz fan, you don't want to miss this. If you aren't, get ready to learn from an amazing man accomplished in a lot of ways. Today, bass virtuoso, John Patitucci. 
PREFACE: Reality, Jazz, AND Faith
If you grew up in a church traditional at all, you will remember a worship component called the "offertory." To me it seemed simply to be a time for the music director to show off his high-brow classical taste, sometimes with a soloist belting out with too much vibrato in a foreign language. With a little more reflection it seemed to be a programing sleight of hand designed to cover the exact amount of time it took the ushers to collect the offering before the organ abruptly broke into the Gloria Patri shaking the very foundation stones of the church with a refrain all knew and were able to sing along without looking at the words.
Modern liturgies, which some would consider not liturgical at all, a conclusion with which I strongly disagree, lean toward something less repetitive. I remember one time in a mid-week service the offering was the last thing done before I was to get up and teach. That is the time for a preacher to compose himself, double-check that his zipper is up, make sure the notes are in order, and grab a moment of prayer remembering it isn't about him. "Get out of yourself turkey," my spirit would hear.
But this Wednesday evening the music director introduced a guest musician to do a solo instrumental piece for the offering. Doesn't sound too unusual, right? But the guest's instrument was a bass. "This should be interesting," I thought. And the bass had six strings, not four. Thankfully I would be getting up in a few minutes to save things if it was a flop.
A few minutes later I walked up to the lectern, wiping tears from my eyes, wondering what had just happened. Nothing I could say would reach the heart of people like what they had just heard. I would teach humbly, knowing God had shown up already, thankful to be a part of the body of Christ.
Let us welcome today to Church Hurts And, that bass player and renowned virtuoso, John Patitucci.  
If you have benefitted from this radio show/podcast and would like to support the ongoing efforts of this ministry, you can do so by visiting https://churchhurtsand.org. Donations are tax-deductible, needed, and appreciated more than you know.
For more about our guest, you can check him out at: https://www.johnpatitucci.com